The Pathology department is divided into Biochemistry, Histopathology, Cytology and Microbiology.
Similar to the deductions made from a human pulse, blood tests also reflect the health of the patient and hence the hospital has decided to strengthen this part of medical treatment.
Tests related to liver, kidney, blood-sugar are carried out using fully automated analyzers which produce instant reports. Hormones & tumor marker tests are carried out using a high-end machine called Chemimmunolescence.
Histopathology department helps in correct diagnosis about tumors in the body about whether they are due to Cancer and this way has saved lives of scores of patients.
Correct identification of bacteria leads to correct treatment. Acknowledging this, the hospital has well equipped micro-biology department with Elisa Reader, Washer, and Laminar Airflow etc. Research about diseases like Dengue, Malaria and Leptospirosis is carried out using this equipment. Not only these facilities are offered at fraction of a cost but the results of these tests are available in 2-3 hours which can help in immediate treatment of the patient and which would ultimately lead to increased possibility of success in the treatment.
Collection of specimens
Working – 24X7 Hrs
Reliability and promptness of laboratory results is ensured as tests are done by automatic machines.
Reports are made available within the shortest possible time, which will be specified.
Department of Pathology is one of the most important departments for a cancer hospital, as correct diagnosis depends upon accuracy of various pathological tests and competence of pathologist. All pathological diagnostic modalities required for diagnosis of cancer as well as diagnosis of other ailments are available in this broad- based set up.
Fully equipped laboratories with modern sophisticated and automated gadgets are used for various procedures. The Department of Pathology has facilities for Histopathology, Cytology ,Microbiology, Biochemistry, Hematology, Tumor Markers, Blood Bank – component laboratory etc. Well-qualified and trained pathologists and technicians are looking after the work of this vital wing of the institute.
Division of HistoPathalogy
Histopathology is a gold standard for the final diagnosis. There are very good quality Microtomes, Tissue Processor and other modern equipments required for quick tissue processing.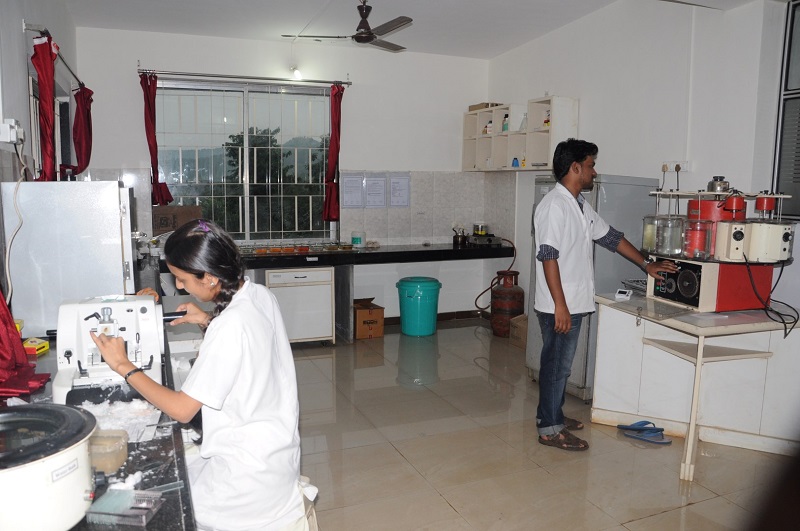 Division of Cytology
Fine Needle Aspiration Cytology (FNAC) plays a very important role in diagnosis of all type of lesions. It is a very simple, painless, cost effective and quick, outdoor procedure for which no anesthesia is required.
Division of Hematology
All basic and specialized hematological investigations especially required for diagnosis of hematological and lymphoid malignancy like Bone Marrow Aspiration, Trephine biopsy and Cytochemistry besides routine CBP and Complete Haemogram are performed by skilled hands.
Division of Biochemistry
The department is doing routine biochemistry tests like, Liver function tests, Renal function tests, Lipid Profile etc. on a Semi Automatic Biochemistry Analyzer machine (Transasia), and Electrolyte estimation using Automatic Electrolyte Analyzer (Transasia).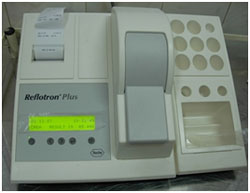 Tumor Makers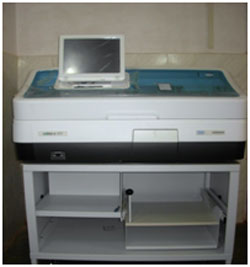 We are routinely doing FT4, TSH, CA-125, CA 15-3 CEA, tPSA, β-HCG, and IgM, IgG, antibodies for Tuberculosis on Elisa Strip Reader.