Details
B.K.L. Walawalkar Hospital provides nutritional food supplements to pregnant women whose families cannot afford to feed them through a comprehensive programme called 'Dohale Jevan'.
How It Works
Through many of its special programmes, the hospital attempts to provide services to the economically challenged at subsidized rates.
It does not charge for out-door consultation and registration and the General Wards are available free of cost, with meals provided free of charge.
BKLWH has observed that many donors prefer to make lumpsum donations in memory of their loved ones.
For such donors, BKLWH has been running a programme 'Dohale Jevan' for pregnant women.
The scheme operates in two ways.
1. One could pay a certain amount of money, and BKLWH would ensure that all the in-patients of the hospital receive their meals free-of-cost on a day chosen by the donor.
BKLWH would highlight such contributions by placing notices at strategic locations.
2. Alternatively, the donor could contribute a higher amount of money and tell BKLWH which day of the year s/he would like to dedicate to his/her loved one.
We would then provide free meals on the chosen day each year in the same manner as described above.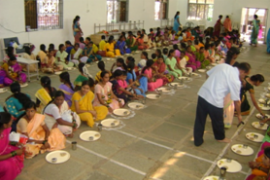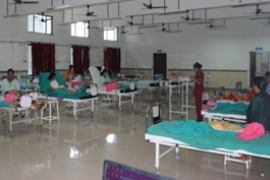 | Donation option | Break-up cost in INR |
| --- | --- |
| Cost of 2 meals for 40 patients | 4,800 |
| Unit Price | 4,800 |
| Quantity | 1 |
| Total | 4,800 |

Programme
Amount
Donate
Healthcare
tax benefit : 50%
Rs. 4,800