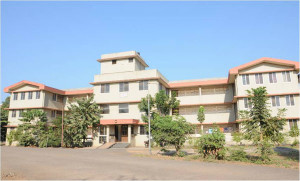 The cancer load is likely to increase in spite of dramatic advances made in the last six decades in therapy and in understanding cancer. Much is being done, but much has to continue to be done.
Konkan region in Maharashtra has villages located at far off distances in between hills and valleys and health care remains largely inaccessible. This region has inadequate government facilities, illiteracy, poverty, poor health awareness, misconceptions due to blind faith and inaccessibility with scare transportation services.
Till recently, patients traveled to Mumbai (which is 250 kms away) for medical treatment. The population in this region belongs to socio-economically disadvantaged group; and availing medical care in cities includes travel and accommodation cost which remains largely unaffordable. Hence to reach the most difficult to reach with good medical care, we established dormitory for Cancer patients.
Dormitory is available for poor patients free of cost.
The majority of patients coming to Hospital for surgery or post-surgical treatment (radiotherapy, chemotherapy, etc) need a place to stay while undergoing treatment. Anyone who has had to look for accommodation in this rural area knows what an impossible task it can be. And these people are poor, often illiterate, and ill. BKLW Hospital attempts to fill each family's needs.