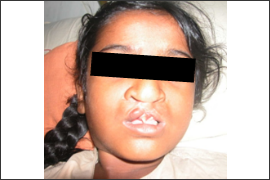 | Donation option | Break-up cost in INR |
| --- | --- |
| Dental treatment (Two sittings per patient) | 1,000 |
| Unit Price | 1,000 |
| Quantity | 1 |
| Total | 1,000 |

Programme
Amount
Donate
Healthcare
tax benefit : 50%
Rs. 1,000
Details
B.K.L. Walawalkar Hospital is dedicated to helping improve the health and lives of children from different parts of the country. To build long-term sufficiency in resource poor environments, doctors and local medical professionals are trained and empowered to treat their local communities. The institute provides year-round medical treatments through their charity programme.
The patients are brought for cleft lip treatment and dental treatment is a comprehensive care part of cleft lip treatment.
Individuals with a cleft are identified via camps.
The beneficiaries are provided the dental treatment.
2 – Minimum number of sittings required for any dental treatment.
How it Works
A Grant is given depending on the need of the patients. First patient is interviewed by the doctor who then refers the case to the Medical Social Worker Services.
MSW comprises of two units namely
a) Concession and
b) Fundraising.
The Concession Unit does a background check of the parent, analyzes their socio-economic condition, accordingly prepares a report recommending fundraising which is forwarded to the BKLWH management.
The Fundraising Unit develops the child's profile, prepares an appeal to be posted on the internet
BKLWH ascertains eligibility of the patient with the help of documents such as ration card, letter from doctor prescribing investigation.