This Konkan region of Maharashtra comprises mostly of field laborers who earn a meager income to support their family. The family income of such families goes primarily to meet the very basic requirements of food, clothing and shelter. Naturally, attention for the health care requirements was an unattainable goal.
Hospital organized a Medical Camp especially for the screening of Cataract patients after a survey done by our Medical Social Worker. The need for a specialized Eye Camp was realized and proposed by the community leaders. Pursuing this proposal a surgery week was arranged on 30th Jan to 5th Feb 2016 in which 38 cases were enrolled for cataract surgeries. The surgeries of these patients were carried either free of cost or with very minimal charges as less as Rs. 1000 during this camp.
The patients who were screened and then operated for Cataract Surgeries got rid of their vision problems after this camp. The non operative cases consulted in the camp by the doctors got medicines free of cost. All the beneficiaries of cataract surgeries are happy to receive unconditional modern treatment facilities at their door step.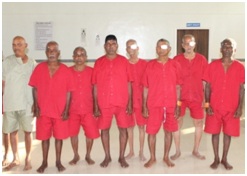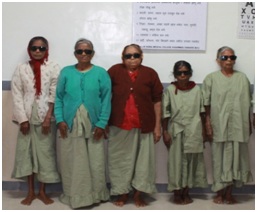 | Donation option | Break-up cost in INR |
| --- | --- |
| Surgery Cost | 5000 |
| Intraocular Lens | 5000 |
| Medicines | 5000 |
| Unit Price | 15,000 |
| Quantity | 1 |
| Total | 15,000 |

Programme
Amount
Donate
Healthcare
tax benefit : 50%
Rs. 15000
Details
B.K.L. Walawalkar Hospital reaches out to poor people (especially in rural areas) where it is difficult for patients to come over to the hospital due to lack of transportation.
How It Works
The hospital regularly conducts surveys and accordingly organizes eye check-up camps.
For patients who need to undergo surgery, hospital makes transportation arrangements for their hospital visits.
With reference to cataract surgery the poor and needy patient approaches the Medical Director who can help him/her find a donor who could support the treatment cost.
If the treatment costs are less, the patient is treated at subsidized rates jointly funded by the patient's family and BKLWH.
The cataract surgery costs include lenses, medicines, goggles, etc.